Free Store
Jump to navigation
Jump to search
Free Store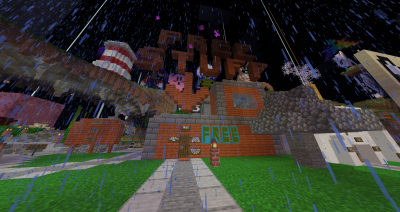 The Free Store is a building in the Spawn Area
The Free Store is, as it's name implies, a place for players to donate their unwanted/excess items for other players to come get for free.

There is a public enchanting table here, and underneath the free store, there is a machine to give players Mending enchantment books, with a 3 per IRL Day limit.
There is also access to IngoH's Base from there.