KitLemonfoot
Jump to navigation
Jump to search
KitLemonfoot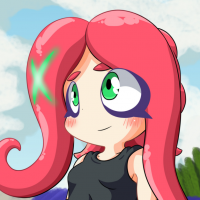 | | |
| --- | --- |
| Discord Username | KitLemonfoot#7903 |
| Role | Player |
KitLemonfoot, also known as Kit Lemonfoot or just Kit is a player on the SimpleFlips Minecraft server.
Kit started out by going off the east highway and living in a cave embedded into a gravel mountain. (This gravel mountain ended up eventually being claimed in part by Dyson Gang, but since Kit is still historically the owner of a portion of the mountain they have allowed him to both keep the cave and mine the gravel.) Eventually upon temptation from members in the chat, Kit moved to Ikaport, where he would set up the first house on the server. The house was colored to represent the Russian flag and had Russian text on signs outside of the house, as he was learning Russian at the time. After MarshieMallow34's ban from the server, Kit moved to Sexton, where he created his second house, also colored after the Russian flag. Kit lived here for a while through most of Sexton's history, until Christmas Day 2019, when he moved back to Ikaport upon the revelation that Xatuzjc got banned from the server. He stayed there for a while, renovating the outside area and replacing the unsightly lake with a proper oasis upon recommendation from Victuracor. Eventually, upon suggestion from captainNeda, Kit joined RTFM, which is where he resides today. Kit's RTFM house is notably distinct, as it is based off of an IRL house that Kit lived in when he was a teenager, and overall more focused with detail than functionality. Today, Kit tends to be very on-and-off regarding the server, however he does sometimes come online for events or to build pixelart.
Interactions on the server
[
edit
|
edit source
]
When compared to other players on the server, a slight anomaly arises: despite being one of the first few people to join the server, he has yet to obtain an administrative role. The reason to this is that he has rejected a role due to his busy life outside of the server. In a public conversation with Victuracor, Kit has stated that "being a fulltime uni student, I don't exactly have a wealth of time to dedicate to a moderation position." Victuracor has stated however, that Kit is welcome to join the moderation team should he change his mind.
Kit is known by some to be a notorious hacker, as in the past he used to use a modded client for movement hacking. This came to a heel during a #TeamPoolParty dragon run, where Victuracor in supervanish banned Kit from the server for using his elytra without rockets. This was eventually resolved, and Kit no longer has a Final Warning status on the server. Kit was also the reasoning behind Litematica's Easyplace being banned on the server, due to a misunderstanding after completing a build in secret at Racoonix's base in under two hours.
One of the things Kit is well known for is creating pixelart. His ideology regarding pixelart is to not restrain oneself to just wool and concrete blocks, instead opting to use many different kinds of blocks to expand the color palette available to him. This has resulted in a lot of his artwork looking good for vanilla players, however losing some color fidelity for players with resource packs or shaders. He also makes all of his pixelart by what he calls "eye and hand", meaning that no external programs are used to choose the colors or build the schematic. In general, Kit tends to make the artwork block-by-block in Creative using a palette, create a schematic of the work, and create that schematic in the server.
Kit is also known to be adamant when it comes to preserving the server's history. He has actively decided against outright removing structures from the server, and has expressed distaste when something historical ends up being removed. He has quoted historian Jason Scott multiple times regarding this, stating "The biggest problem besides being at history when it happens is recognizing that it's not really your job to determine what the future finds fascinating."
His skin is of Alita from the film "Alita: Battle Angel", specifically the outfit she wears from the scene before battling Grewishka for the first time.
Recently, Kit has taken to making mapart. He does not sell his work and has kept people from selling it for him, however, he has stated that his mapart is free to duplicate.
Mapart Name
Image
Notes
Peppsuki
This mapart is an inside joke between Kit's IRL friends. The image was made from this image of Natsuki from DDLC (NSFW), with the face texture of Pepper by Aldebaran Robotics overlayed over the Natsuki image and the mangled bottom text taken from Aldebaran's former logo.

Kit originally distributed it during The Eggening in the End, and a copy of it exists on the Eggening shrine in the End.

D'You Know What I Mean?
This mapart is the album cover of Oasis's 1997 single "D'You Know What I Mean?", specifically Noel Gallagher's 2016 Rethink version of the song.

This mapart was made solely for Kit's home in RTFM, so not many copies of it was distributed to other people.

Splatoon 2: Tenta Live in Makuhari
This mapart is the album cover for the live Splatoon 2 "Tentalive at Tokaigi 2019" concert.

This mapart was made solely for Kit's home in RTFM, so not many copies of it was distributed to other people.

SimpleFlips: The Chronicles of Bup
This mapart is the album cover for SimpleFlips' "The Chronicles of Bup" album, which was used as a background for his song "Dad".

It is notable as the only mapart that Kit has ever sold, being sold at 0,0 for 1 diamond. As of 10/8/2021 however, Kit ceased selling this mapart.

WANTED: Usada Pekora
This mapart is a wanted poster.

The girl depicted is Hololive Vtuber Usada Pekora, who is infamous in the Hololive fandom as a "war criminal" for treating Villagers cruelly when she plays Minecraft.

There is supposedly a zero diamond reward, being added in said way due to diamonds being a universal currency on the SimpleFlips server, as well as to prevent people from actually demanding diamonds from Kit.

Amelia laughing
This mapart is an image of Hololive Vtuber Amelia Watson imitating her chatroom laughing, specifically from this clip after Amelia overslept and missed a collaboration livestream.

This mapart was made as a joke, being placed en masse in the Ingo Slots to troll DoubleL115, but all the maps ended up being removed by StarsDown64. However, this would not last long as during a DoubleL stream some time afterwards, it would be placed en masse again, this time with some of the maps remaining in the Ingo Slots.

Other than the Ingo Slots, this mapart was very rarely distributed by Kit.

DoubleL meme
This mapart was made as a joke to annoy DoubleL115. It is a meme of DoubleL missing the Ingo Slots by one piston push.

It was meant to be given to DoubleL, but after it was completed DoubleL took a hiatus from the server, so he has not seen it. Other than that, it has very rarely been distributed by Kit.

It is notable as being one of the first maparts on the server to utilize the new map colors added in 1.17, namely raw iron blocks and deepslate.

Scary Faces
This mapart was made as a joke, being placed in the crawling maze in the Nether Hub as an alternate path. Other than that, it was never distributed by Kit.

It is a group of red faces that can be displayed infinitely when positioned laterally as maps. The source of the image actually comes from the thumbnail of the music video for Beady Eye's 2013 single "Second Bite of the Apple."

Local58 Error Message
This mapart was made as a joke, being found on the front of a "television" in Kit's RTFM home, as well as nearby Victuracor's base.

This mapart is in reference to Local 58 - Digital Transition, an analog horror series by Kris Straub. The message in question occurs after the in-universe station performs their "digital translation", specifically at 2:35 in the linked video. While the original video is in 4:3, the mapart was cropped and zoomed so that the text could be read properly in Minecraft.

To note, it is one of the only maparts on the server to abuse water as a color, specifically for the background.
Kit's "Smoke" alternate skin. This was first used upon the opening of the secret weed farm at Spawn.