MrOmegaBeast
Jump to navigation
Jump to search
MrOmegaBeast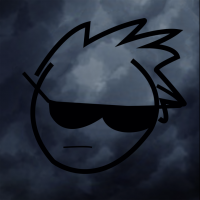 | | |
| --- | --- |
| Alts | AlternateOmega |
| Discord Username | MrOmegaBeast#8255 |
| Aliases | Omega |
| Joined | October 11th, 2019 |
| Role | Spy |
MrOmegaBeast is a Spy on SimpleFlips' Minecraft server.
Alongside his duties as a spy/moderator, MrOmegaBeast is known for making various large redstone contraptions plus some decorative builds.
He is a collector of rare and unique items, including (but not limited to): Unusual helmets and dragon heads, unusual elytras, event items, rare and non-renewable items (Large ferns, double-tall grass, etc.), and items with lore.
MrOmegaBeast has taken on various redstone projects throughout the server lifetime. Some of the notable redstone builds include:
His calculator, capable of doing addition, subtraction, multiplication and division between two 3 digit numbers.
His recreation of Conway's Game of Life as a 12x12 cell grid.
The wheat and seed farm capable of generating a shulker box full of seeds in approximately 15 minutes (Used to produce a double chest of shulker boxes full of seeds, a goal MrOmegaBeast set out to complete when first joining the server).
MrOmegaBeast has created various large scale builds and projects, such as:
Ocyron, his current base.
How Did We Get Here, a small island in the middle of a black concrete void consisting of over 45,000 handmade black concrete to complete the 'void'.
The Buff Bup map art.
MrOmegaBeast obtained the first double unusual elytra; a Rainbow and Route 30 elytra.
As of June 26th, 2022, MrOmegaBeast has logged 1469 dragon kills, believed to be the most of any player on the server.
MrOmegaBeast started the project known as 'Operation Gielinor' in an attempt to get SimpleFlips to join the server again. This project was never finished.